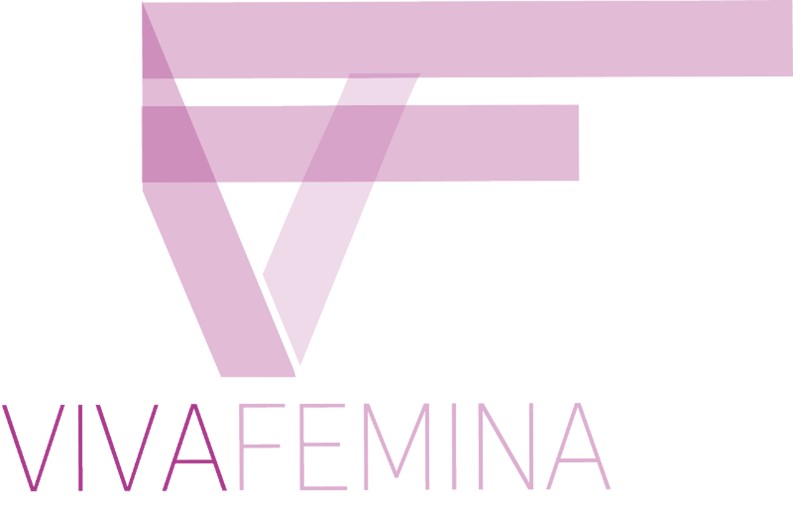 From Poland, Foundation "Viva Femina" is a women foundation located in Podkarpackie region in Poland. Our main aim is to act for the benefit of women, people with disabilities and other disadvantage groups on the labour market. We are implementing good practices in gender issues, and promote equal opportunities of women and men in all areas of life as well as implementing good practices in education.
Viva Femina works directly with its target group especially with women with disabilities both physical and learning disabilities, mentors and coaches in our region, providing vocational guidance, psychologist services, vocational and social activisation, works with companies to organize practices for people with disabilities in gastronomy sector, offers mentoring and coaching for this target group. We are promoting entrepreneurship among women and work-based learning.
Contact: vivafeminafoundation@gmail.com
Website: www.vivafemina.org.pl
Facebook: https://www.facebook.com/vivafemina.fundacja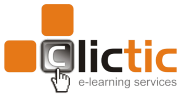 From Spain, Clictic is a training entity with a strong social and educational link, specifically in the field of digital technologies. Its innovative training path in the world of educational and with a long history in collaborations, creative and artistic methodologies, based on new digital technologies, has allowed us to participate in many educational projects. Its areas of work also include extensive use of social networks, creation of mobile applications, Web 2.0 tools for different target groups. Our expertise is to develop digital content and ICT services platform applications, with particular emphasis on image, knowledge and innovation..
Clictic also has an important activity in providing support to other educational centers, public entities and companies. Specifically, we are experienced in the development of learning platforms, the creation of digital content for training courses and the development of ICT applications and software projects. We collaborate with public bodies such as the Galician regional government and local municipalities, but also with educational institutions, associations, SME companies, etc.
The activity of the organisation can be divided in different areas:
– Training: training courses linked with business and IT competences, being some of them
funded by public entities and aimed at unemployed people.
– Technology: software applications, online resources and e-learning solutions.
– Project management: national and European projects, mainly Erasmus+ (KA1 & KA2) and Erasmus for Young Entrepreneurs.
Website: https://clictic.es/erasmus/
Facebook: https://www.facebook.com/clictic.es
From Germany, TERRA TECH is a non-governmental organization, which is primarily engaged in humanitarian aid, emergency response and development projects since 1986. We aim to support people who suffer from poverty and distress and implement meaningful activities in our own environment. We've been involved in more than 400 projects in 53 countries, and that provide the balance that keeps us moving. Following our motto "empower people to help themselves" we assist people up to the point where they are able to improve their living conditions in the long-term by themselves and without being dependent on the help of others. Since we believe in the participatory approach a significant part of our project responsibility rests upon the shoulders of our local partners. Due to their daily work onsite they are highly familiar with the local people ́s needs and problems. Allowing them to develop successful solutions.
Website: https://www.terratech-ngo.de/
Instagram: https://www.instagram.com/terratech_ngo/?hl=en
Facebook: https://www.facebook.com/terratech.ngo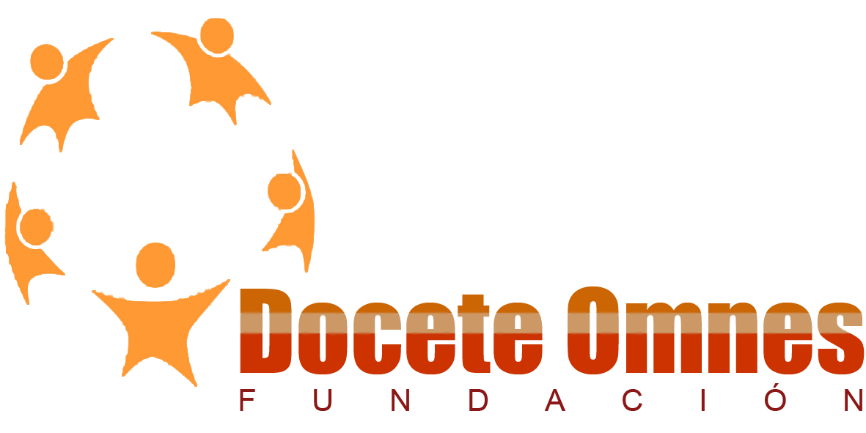 From Spain, Docete Omnes Foundation is a non-governmental and non-profit organization. It is an educational and public interest institution by virtue of a Ministerial Order. The Foundation is a social complex working in different areas; the main two are education and care sectors.
Nowadays, the Foundation is a large organization with more than 120 workers: among them teachers and experts with a high level of experience whose opinion will be relevant for the program we present.
Its branches extend in different directions. Among the activities that take place within the Foundation, we find:
– Blanca Paloma Vocational Training School: Official School funded by the government provides formal education. It has had thousands of students (around 360 per year) with various skills trained in its classrooms in both regulated training: occupational training and continuing education. Nowadays, we make a great effort to adapt our training expertise demanded by the labour market, to provide our students with the necessary skills for their employability. We have a great team of teachers and trainers specialised in different areas in our school, which benefits our participation in different projects. We offer per year 2 advanced vocational Training courses, 3 Intermediate vocational training courses and one initial vocational training course. We offer also different online courses for employees, unemployed, migrant people, etc. Inside the school we have Erasmus program for our students and mobility for students and teachers. As an educational and social centre, we provide regular vocational training courses and different courses for workers, for the unemployed and for immigrants. Since 1968, we consider ourselves an active centre in the development of innovative policies, teacher training, development of research projects, etc. In more than forty years of experience, we have had teachers of all levels in our classrooms to be trained and formed. This experience will add value to the project.

– Complejo Social Padre Villoslada: At present it includes: An occupational centre which was founded in 1982 to serve people with intellectual disability, which now also includes people with mental illnesses and others at the risk of social exclusion. The occupational centre offers various workshops for the development of daily life and employment skills, adapted to different learning needs. We have hosted people from different nationalities in the occupational centre.

– Residences and other facilities in the province of Granada: 2 residences for elder people with more than 100 beds, two residences for intellectual disabled people with more than 120 beds, sheltered houses for different uses (from volunteers till migrants).

– 7 Sheltered houses for young and adult intellectual disabled people.
Other programs and Services: From our Department of European Programs we have implemented different European and International projects: Since 1998, our centre has been involved in working on several European Projects within the Lifelong Learning Programmes: Erasmus, Leonardo da Vinci Projects, Grundtvig Partnership Projects, Multilateral projects, Daphne, Progress… We are also working in the European Voluntary Service as a Sending, Hosting and Coordinating Organization. We have also participated in different seminars (Action 5 to Improve Women from Ethic Minorities, Action 4.3 about Integration of Migrant People, etc.) within the "Youth in Action Programme". Since 2014 our institution has been actively involved within the Erasmus plus Program implementing different projects to improve the abilities of young people and to integrate collectives in risk of social exclusion. We have also developed projects in the field of key competences, developing online courses for the promotion of digital competences.
Our institution has also carried out mobility projects for the teachers belonging to our centre.
Website: https://www.doceteomnes.com
Facebook: https://www.facebook.com/FDoceteOmnes
Twitter: https://twitter.com/doceteomnes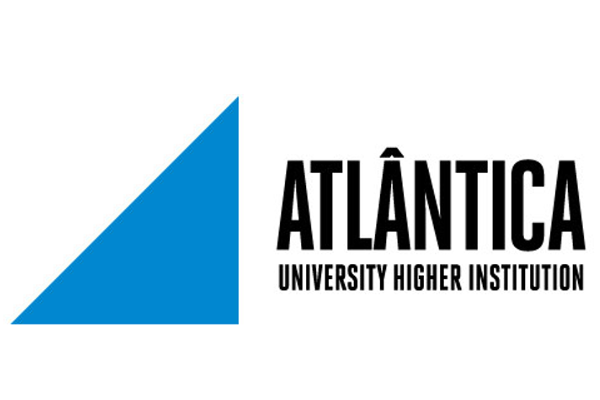 From Portugal, Atlântica University Institute is a higher education institution with a teaching model that privileges the due integration of the university with institutions or companies, offering complementary areas of knowledge (health, business sciences, information technologies, engineering), and a strong investment in research that generates applied innovation.
In addition to the various ongoing research projects that verify the knowledge acquired during the various offer of degrees, masters, and postgraduate courses, there are some social and inclusion projects.
Atlântica was built in 1996 as an institution of public interest, which sought to be a reference oriented towards the creation, transmission and dissemination of knowledge, science and technology through the articulation of study, teaching, research and experimental development. It marks the difference in higher education in Portugal in private and public sectors.
Managed by E.I.A.— Ensino, Investigação e Administração S.A., founding entity created in 1993 with the main goal of developing a quality higher education institution, recognized for its ability to train professionals of excellence for the job market, based on university professors, researchers, financial institutions, institutional groups, service companies and the Municipality of Oeiras.
Atlantica main goal is to create professionals for the future, being distinguished in several areas from health to engineering. It is located in Barcarena, Oeiras, surrounded by a distinguished and an attractive campus.